Ok, this is really, really, really late.
But here is a summary of our Thanksgiving this year: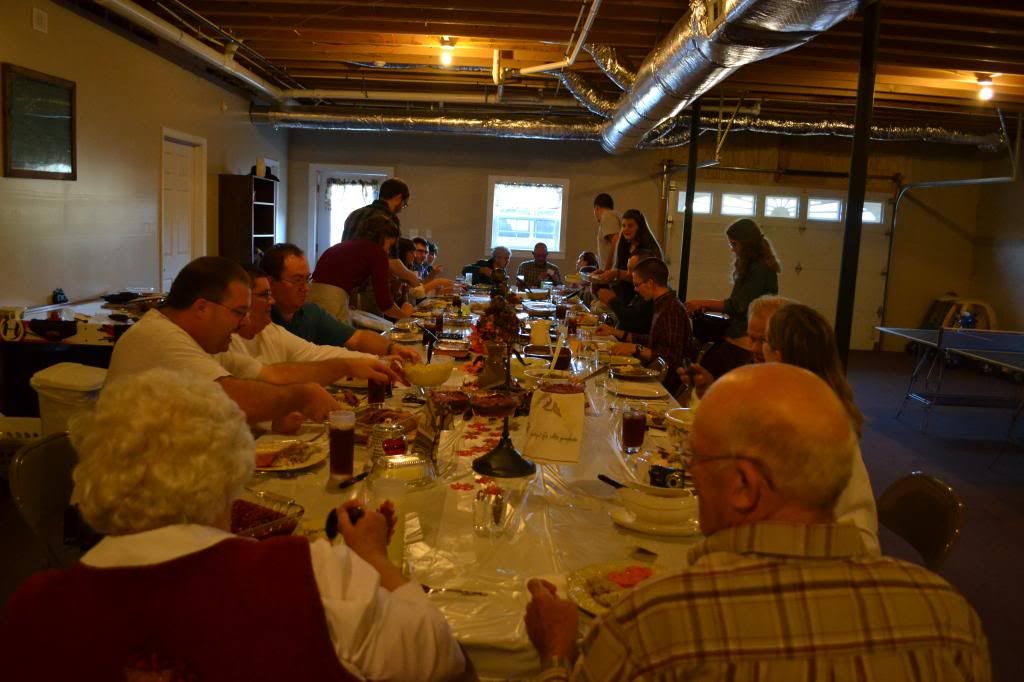 Basically, we had a total of 25 people sitting around one table (actually several tables put together), passing food from one end to the other and listening to various conversations all at once. It was quite an experience and I wouldn't trade it for anything!
I had a ton more pics to upload (mostly pictures of glorious food), but due to this post's tardiness, I decided to summarize...
Blessings,
Sarah
P.S. As you might have noticed, we're back on board! Thanks to the spectacular advice of a lovely follower, we can now upload pics (via Photobucket). Thank you,
Katherine
!